Esprit Yacht Charter
Esprit Yacht Charters Can Be in New York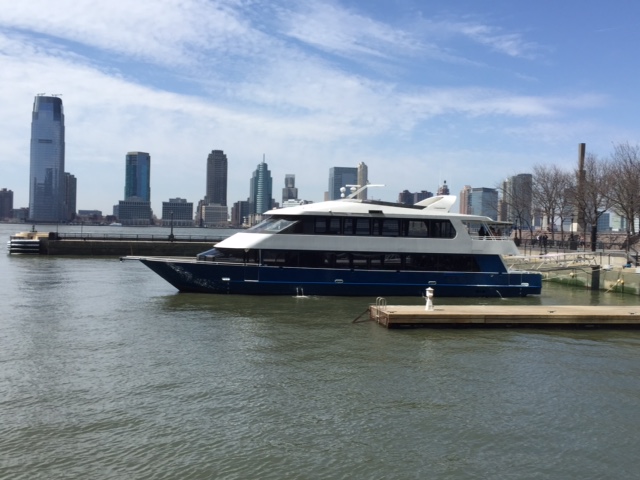 Maximum Capacity: 100 passengers
Enjoy the True Spirit of New York With the Esprit Yacht Charter
If you are a resident of New York or you are visiting for the first time, you need to savor the true spirit of the city. Well, you might have gone to every borough in NY but before you enjoy the city from the East and Hudson Rivers, you aren't done with the city.  If you want to drink in the most amazing sights without having to crane your neck, welcome aboard our Esprit Yacht Charter. This is a world-class 90ft., 2-deck prestige yacht that guarantees the best events and sightseeing opportunities for you and your guests. If you are entertaining visitors in the city, their tour is not complete without some time aboard our luxury cruise yacht charter. The Esprit provides unforgettable moments for your guests with a dining area on the main deck, full bar, a dance floor and outdoor lounge area with comfy seating. The intricately designed interior oozes elegance from every corner and your guests will enjoy relaxing indoors or catching the breeze in the outdoor lounge.
Our boat rental is easy to detect due to its amazing custom LED lighting that creates an ethereal atmosphere for your event. The main floor is furnished with chairs and tables if you are hosting a private or corporate event. The large windows provide a picturesque take of the city's skyline and magnificent views of landmarks including the Statue of Liberty, Ellis Island, Brooklyn Bridge and Williamsburg Bridge among others. If you are planning a private luxury party in NY, let us help you pull it off without much hassle.