America 2.0
The largest and newest to the New York Fleet; the stunning black hulled, 105 foot sailing yacht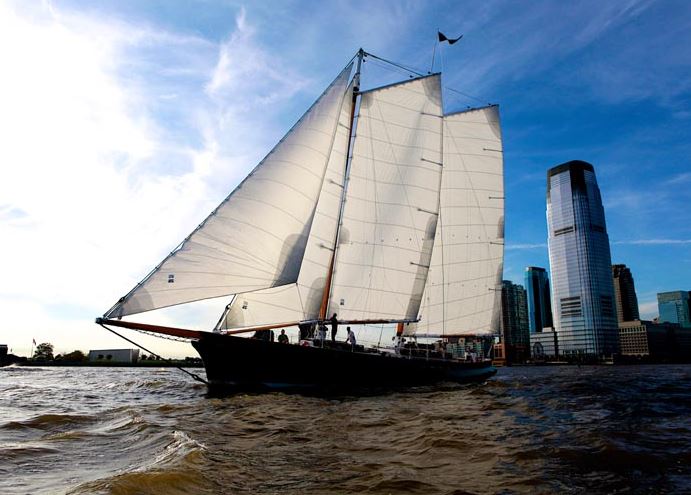 Explore New York the Old-school Way with the America 2.0 Yacht Charter
If you have a forthcoming event in the great city of New York, you must be racking your head for unique party ideas.  Of course you want your private or corporate event to remain the talk of the town for years to come, but how do you pull it off? With our America 2.0 boat rental, you have the perfect idea to regale your guests with the most fantastic party in NYC.  This historic schooner is a tribute to the 1st America yacht which won the 1851 America Cup. It has been refurbished to give you a taste of old-school sailing with a touch of the contemporary. This stunning beauty has won the hearts of many NY residents with its unique black hull and open deck features providing an amiable environment for your guests to relax as they drink in the city's amazing sights.
This 105 foot sailing yacht provides a glamorous environment for your private luxury party. It boasts a capacity of up to 75 guests. The construction alone sets the America 2.0 apart from other heavy hulled vessels plying these waters. Her propulsion system is also cutting-edge and you are guaranteed an amazing experience on your party cruise. There are two marine restrooms and a full-service galley on board. There are complimentary drinks for your guests as they savor the city's stunning landmarks from the Statue of Liberty, Ellis Island, and Brooklyn Bridge among others. If you want a vibrant yet serene NY venue for your event, our cruise yacht charter is at your service.