Testimonials
From elegant affairs, corporate events to sweet sixteens, every rental experience from Caliber Yacht Charters has been a success.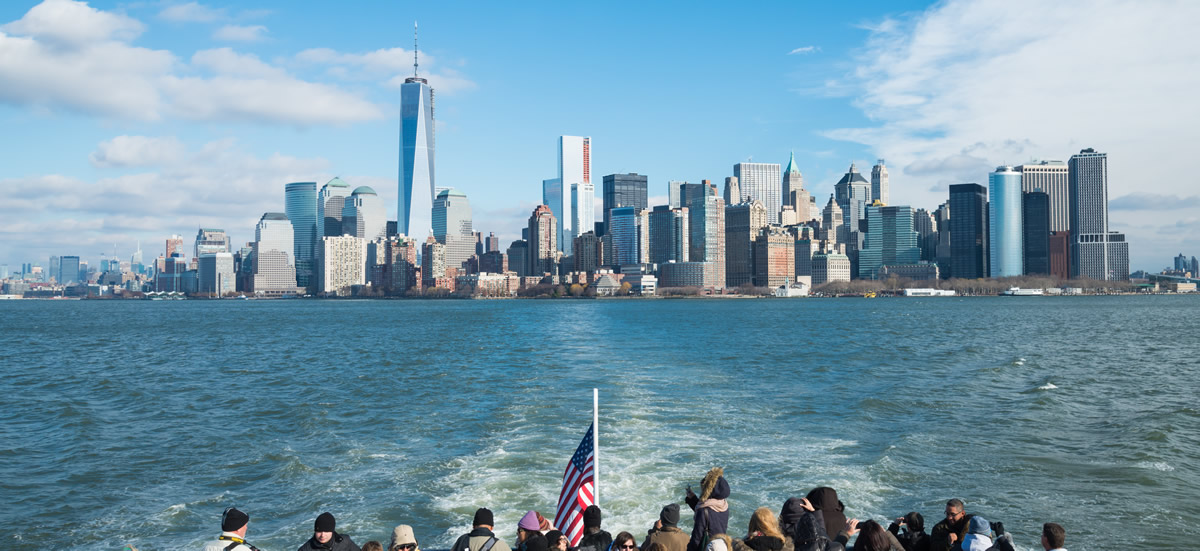 Good Morning,

Justin and I both wanted to thank you so much for your help with our wedding. Overall we could not be happier with the way things turned out. I know you personally put in a lot of time and effort and we really appreciate that. You were also very helpful with the budget. Paying for everything ourselves and just getting out of graduate school made our budget difficult but you made it work!

Your staff was amazing. The waitstaff, bartenders and every member of the crew made our day outstanding. Even during my crazy bride moments someone was there with a helping hand and on our special day that helped make things go smoothly. I also can not say enough good things about Ben and the Captain.

I know an email doesn't mean much but when I have outstanding service I want to let you know. If there is anything we can do to help promote Cloud 9 in the future we would be happy to help. We will continue to promote you to all our friends and colleagues. Thank you again.

All the best,
Elizabeth and Justin (June 2015)

Good morning Vicky,

Thank you so much for the lovely evening. It was a wonderful wedding. Don and I had a fantastic time, the same our guests. The service was fabulous, the same the meals. Everybody was very pleased. Thank you.

Don & Christina (6/21/14)

Hi Victoria,

The event was a great success. Everyone was extremely happy. We received so much positive feedback about your staff and how professional and helpful they all were. We look forward to working with you and your team again.

Thank you so very much for making our event special!

Warm Regards,
Naeemah Leonard | PR & Branded Entertainment Manager
Charter on 6/25/2014
Remy Martin USA

Hello Edwin and Vicky,

Hope you are fine! My husband and I want to thank you for all you did.  We had the best time of our life aboard the yacht. Also thanks to the Captain, the Chef for the delicious food, the Crew specially the most hard working Lady in the Yacht, the bartenders, everyone that was there working for our event to be the best. You guys did a great job. We will never forget this day. And we will be always thankful for all your help to have the best wedding ever. Edwin thank you and all I have to say we all had a great time... thanks, thanks, thanks!! 

Mr. & Mrs. Lopez - Our Wedding (6/22/2014 )

Hi Mark, David, Vicki,

I just wanted to let you know we had an amazing time at the event. Everything was so well done I cannot come up with one thing that could have been done better.
All the guests young and old had wonderful time.

Thank you for making the event so memorable. Please let me know if I could leave ratings or anything else I could do.
Thanks

Raj (6/27/14)

Hi Vicki,

The cruise was a huge success and the highlight of our week.....in spite of the transportation issue. You are definitely on my list of people to call for out next event to NYC!!! Thanks for everything.

Kind Regards,
Kathy Enderle
Mgt / Admin - Givaudan Flavors Corp.

Ms. Victoria Vizzio
Caliber yacht Charters

Dear Vicky,
On behalf of the students and colleagues celebrating our Class of 2014, I would like to thank you and your crew for an extraordinary event on May 30, 2014.  As you are aware, we are "repeaters" – in fact I've lost count as to how many cruises we've had with you, we have had nothing but the highest praise for all aspects of the event.

But this year's was clearly the best!  No detail was overlooked, the food was better than ever and the attentiveness of the crew to the students' and chaperones' needs was continual. Some of the teachers on the cruise were first-timers and could not believe how wonderful everything was; one described the food as "wedding quality!"

My only regret is that you were not able to join us.

Please be sure to inform your colleagues how much we enjoyed the evening and as you know we have already booked for 2015 (May 29).

Warm regards,
Marge

Marjorie Nieuwenhuis
Director of College Counseling
United Nations International School (June 19, 2014)

May 12, 2014

Cloud Nine Marine Enterprises
Attn: Victoria Vizzio

Thank you for a wonderful time the other night! Your ship is beautiful. The food was delicious. Your staff was over-the-top friendly. The views were awesome. Your crew was welcoming and engaging. Your engine room is spotless.

The following morning I was sitting in the back of our conference room before the meeting started, listening to all the good things being said about your boat, your crew and your captain. I want to reiterate that this is a worldwide group representing different divisions within the Cummins commercial marine engine division. My group was totally impressed with your engine room and realize that this is a direct reflection of your captain. They also enjoyed the food, atmosphere and everything else but I could hear that they were all mostly impressed by your captain. You can judge a book by its cover!

Thank you so much for working with me for the last few weeks.  You also deserve an "atta girl". You do a wonderful job. This has truly been an inviting experience right from the very start.

Thank you! Thank you! Thank you!

Paula D. Zeller
Cummins Power Systems, LLC
Marine Division
Ultrices tempor sagittis nisl
Nascetur volutpat nibh ullamcorper vivamus at purus. Cursus ultrices porttitor sollicitudin imperdiet at pretium tellus in euismod a integer sodales neque. Nibh quis dui quis mattis eget imperdiet venenatis feugiat. Neque primis ligula cum erat aenean tristique luctus risus ipsum praesent iaculis. Fermentum elit fringilla consequat dis arcu. Pellentesque mus tempor vitae pretium sodales porttitor lacus. Phasellus egestas odio nisl duis sociis purus faucibus morbi. Eget massa mus etiam sociis pharetra magna.
Eleifend auctor turpis magnis sed porta nisl pretium. Aenean suspendisse nulla eget sed etiam parturient orci cursus nibh. Quisque eu nec neque felis laoreet diam morbi egestas. Dignissim cras rutrum consectetur ut penatibus fermentum nibh erat malesuada varius.
Augue euismod feugiat tempus
Pretium tellus in euismod a integer sodales neque. Nibh quis dui quis mattis eget imperdiet venenatis feugiat. Neque primis ligula cum erat aenean tristique luctus risus ipsum praesent iaculis. Fermentum elit ut nunc urna volutpat donec cubilia commodo risus morbi. Lobortis vestibulum velit malesuada ante egestas odio nisl duis sociis purus faucibus morbi. Eget massa mus etiam sociis pharetra magna.