Ring in the New Year in style by taking a New Year's Eve cruise with us. Enjoy unobstructed views of the New York City's famous New Year's Eve fireworks display.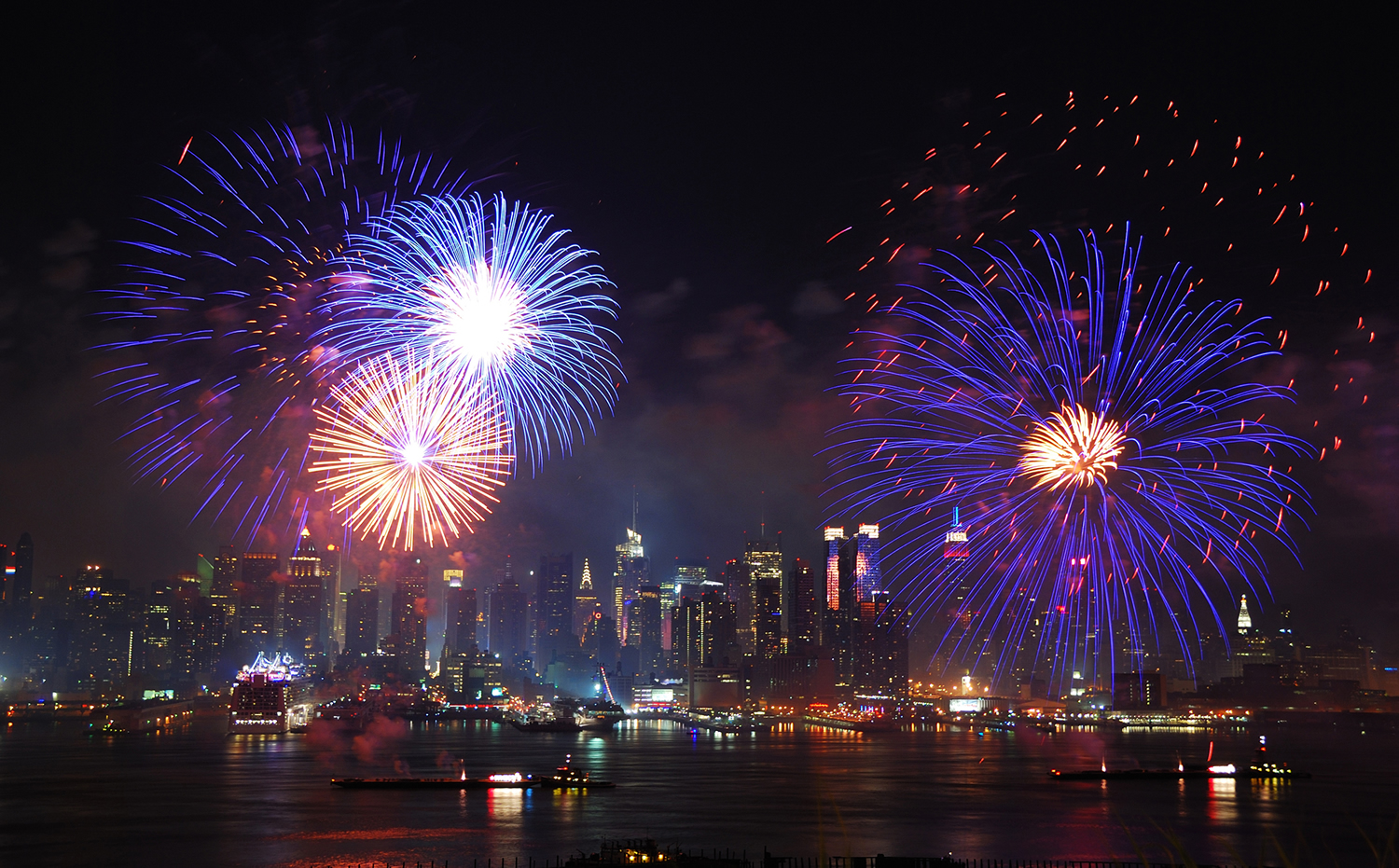 Enjoy an experience like no other
Life is all about experiences and we are in the business of creating memorable experiences. Charter a yacht to celebrate the year that has passed and usher in a new year. Our New Year's Eve cruise packages give you the opportunity to take in great views of NYC while enjoying the luxury of our elegant yachts.
Sail with us and get away from the maddening crowds of the city. Enjoy a quiet dinner with friends and family or dance the past year away to customized play lists or a live band. Our cruise will have you in the perfect location to view NYC's world-famous New Year's Eve fireworks display.
Millions of people gather from all over the country and the world to count down to the ball drop at midnight. If the thought of elbowing through a crowd to get a better view doesn't sound exciting to you, gather your friends and family and climb aboard our yacht to get the best view in the city.
Count down to midnight in the company of your loved ones while enjoying your luxurious setting. Toast to the New Year with your favorite cocktail as you watch the fireworks light up the sky. Our experienced crew will ensure you're in the right location to enjoy unobstructed views of the fireworks. Watch as the fireworks light up the sky and paint NYC's skyline in an array of colors. Get in touch with us to charter your cruise. There's no better way to celebrate the New Year than by creating new memories.
What we offer
We offer a variety of cruise packages to meet varying budgets. Our packages can be customized to meet specific needs. Our packages include: • Entertainment Dance under the stars with the NYC skyline as your background. Choose from various options for entertainment to ensure your guests never have a moment to get bored. Whether you want a DJ, a live band or any other form of entertainment, we'll ensure your cruise is a fun-filled one. • Catering Whether you're planning a New Year's dinner party for your friends and family or a cocktail party for your company, we'll provide you with options to ensure your requirements are met. Choose from our standard menu options or have a fully customized menu prepared for you. We offer a variety of options for beverages too. Our skilled and experienced bartenders will ensure the drinks are flowing for the entire duration of the cruise. • Décor We'll handle the décor for your event. Whether you want themed party décor or you simply want to create an elegant setting to usher the New Year in, you can rely on our team to meet your expectations. Discuss your needs with our events coordination team and we'll handle the rest.
There's no better way to celebrate the New Year in New York City than by viewing the spectacular fireworks display. Get in touch with us to charter a yacht and ensure you get the best seat in the house. Enjoy the fireworks from the comfort of our luxury yacht in the company of your loved ones.