4th of july Cruise in NYC
New York City is known for going big with celebrations. We especially go all out to celebrate Independence Day. You can make this 4th of July a memorable one by chartering a yacht with us.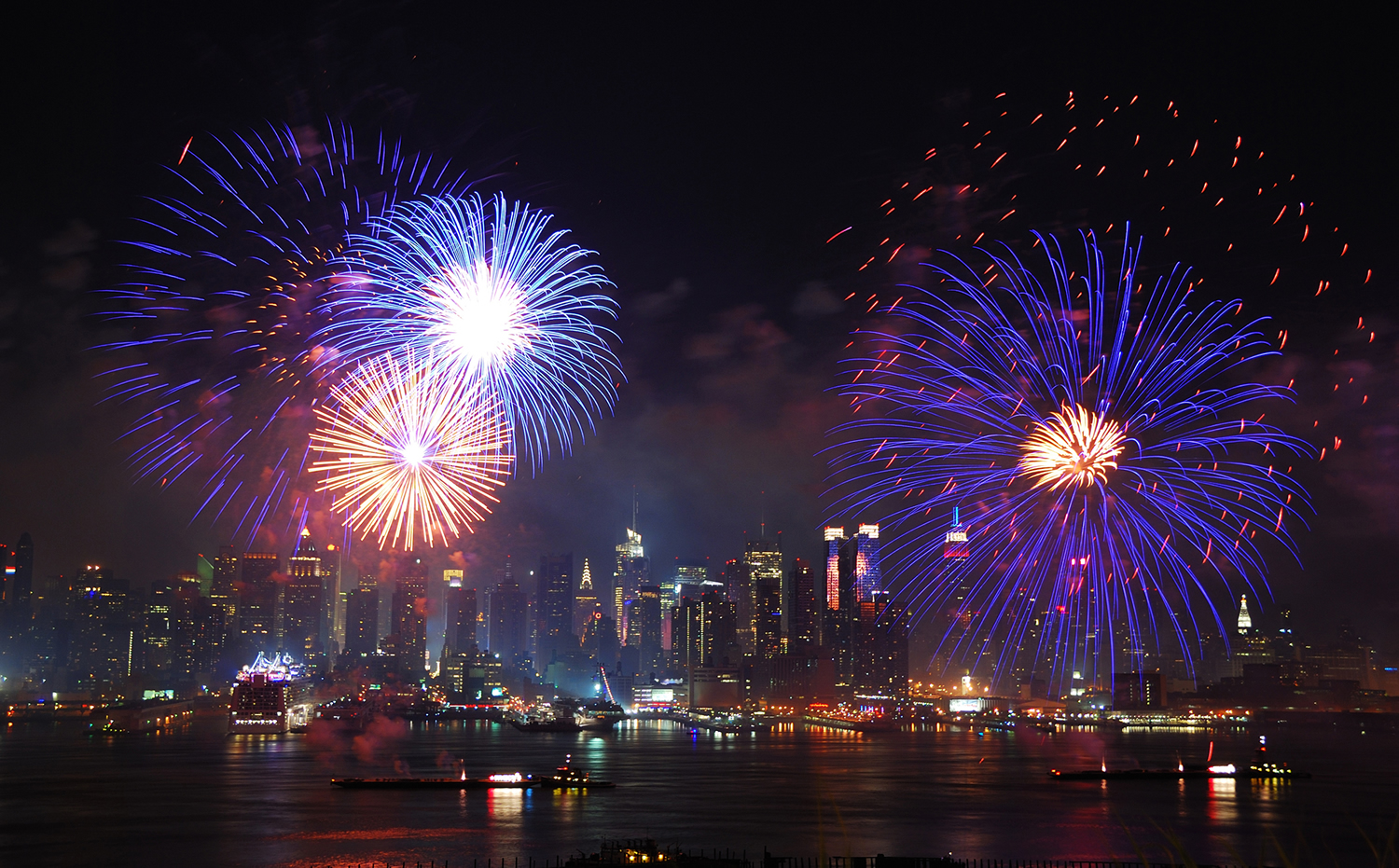 Enjoy the best view
4th of July celebrations in New York City are an opportunity to bring friends and family together. They are also an opportunity to remember how great this city is. There's no better way to achieve all this than by viewing the spectacular 4th of July Fireworks display by Macy's.
The annual fireworks display draws people from all over the country and all corners of the globe. The spectacular show lights up the sky and the NYC skyline. Our boats offer the perfect location to get unobstructed views of the fireworks as they burst and light up the sky. You get the added bonus of watching the fireworks set New York City's skyline alight.
Get away from the crowds and get a front seat to one of the most spectacular fireworks displays in the world. Share this special moment with your friends and family. Get in touch with us to charter a yacht and make your 4th of July celebrations worth remembering for a lifetime.
Enjoy a luxury cruise
Shake things up this 4th of July by taking a luxury cruise along the Hudson and East Rivers. Whether you're celebrating the holiday with your friends and family or are planning a corporate event, a luxury cruise is the best way to make the occasion a memorable one.
Our yachts are fitted to ensure the best experience for guests. Climb aboard to enjoy tastefully designed interiors. Enjoy the latest and best amenities ranging from state-of-the-art lighting and sound systems to luxurious seating. We've gone the extra mile to make sure you and your guests are comfortable.
Our yachts are maintained regularly to ensure safety and a great experience for all our guests. You can rely on our experienced crews for an enjoyable sailing experience.
Get in touch with us and discuss your needs with our sales team. We'll help you select the best yacht for your cruise.
We offer various packages to suit different budgetary needs. Our packages are designed to ensure all bases are covered. Whether you're planning a family dinner or a 4th of July cocktail party, you can be sure we have a package to suit your needs.
Have something special in mind? Our packages can be customized to meet your needs. We provide a variety of add-ons and options with every package. You can discuss any special requests with our events coordination team. We'd be happy to help make the occasion even more memorable.